This place is an evidence of what happens when excellent service meets nice cutomer service. We loved the private spa – it was so worth it! The surrounding forest and the lake is beautiful and we got awesome tips from the staff about which path to choose when went on a hike. We loved this hotel and would recommend to anyone!!
The hotel's emphasis is on comfort and wellness, offering various accommodation from cottages to superior rooms, in the middle of Hallormsstaður forest. All of the 92 rooms have quality beds and linen to make your stay as comfortable as possible. Every room is designed for comfort and equipped with a private bathroom, "walk-in" shower, supreme Wifi, coffee & tea, hairdryer, phone and other amenities.
All rooms are Non-Smoking.
standard double/twin room
Modern and fully equipped, the standard rooms come with 2 single beds that can be combined to create a king size bed , if preferred…
double/twin room with lake view
The Double/Twin room is modern and fully equipped with an average room size of 21 m2. The rooms are very spacious and cosy…
single room
The hotel offers wonderful single Rooms with comfortable 120cm beds. The single rooms are spacious and designed for comfort…
triple room
The hotel offers 8 triple rooms equipped with 3 individual beds and other essential commodities. The triple rooms are very spacious…
family room
The hotel offers 2 large and spacious family rooms equipped with 3 single beds as well as a sofa-bed. The sofa-bed can hold…
superior room
The hotel offers 10 superior rooms for those who like extra comfort. The rooms are equipped with a queen size bed and unique…
kol bar & bistro
Kol is one of two in-house restaurants the hotel has to offer. Highest quality of food with amazing views over the lake and forest.
lauf restaurant
Lauf Restaurant invites you to have a taste of Icelandic cuisine in the form of an exquisite evening buffet. With a great selection..
lindin spa
Book an appointment in the private spa and enjoy the infrared sauna, indoor or outdoor jacuzzi and the amazing views.
house bar
The house bar is the perfect place to hang out with welcoming atmosphere, quality drinks and service. It is located at the reception.
hotel gym
The hotel offers a gym equipped with most entities necessary to get the most out of your daily work-out.
Do not miss a day!
This place is great! Modern, clean, and with gorgeous surroundings. The staff are fantastic – they rebooked us for the next night without any issues, when we realized we wouldn't make it on time for the original booking.

Oh my gosh, I would happily stay here again. Seasonal property located in a National Forest overlooking a gorgeous lake. Very close to Hengifoss. Great drive to Krahaunaker Dam. Saw vague, but highly active Aurora during our stay. Staff was exceptional. Incredible breakfast selection, best I've found in Iceland yet!

Beautiful hotel in a beautiful location. Possibly the best breakfast in Iceland. The ambiance of the hotel is great, the staff was friendly and nice. Have stayed here a few times and plan on returning.

For us this hotel offers the best breakfast in Iceland! Porridge, ham&eggs, pancakes, fish, cheese, all kind of breads, fruits, vegetables, just everything! Fantastic! Rooms are large and beds are comfy!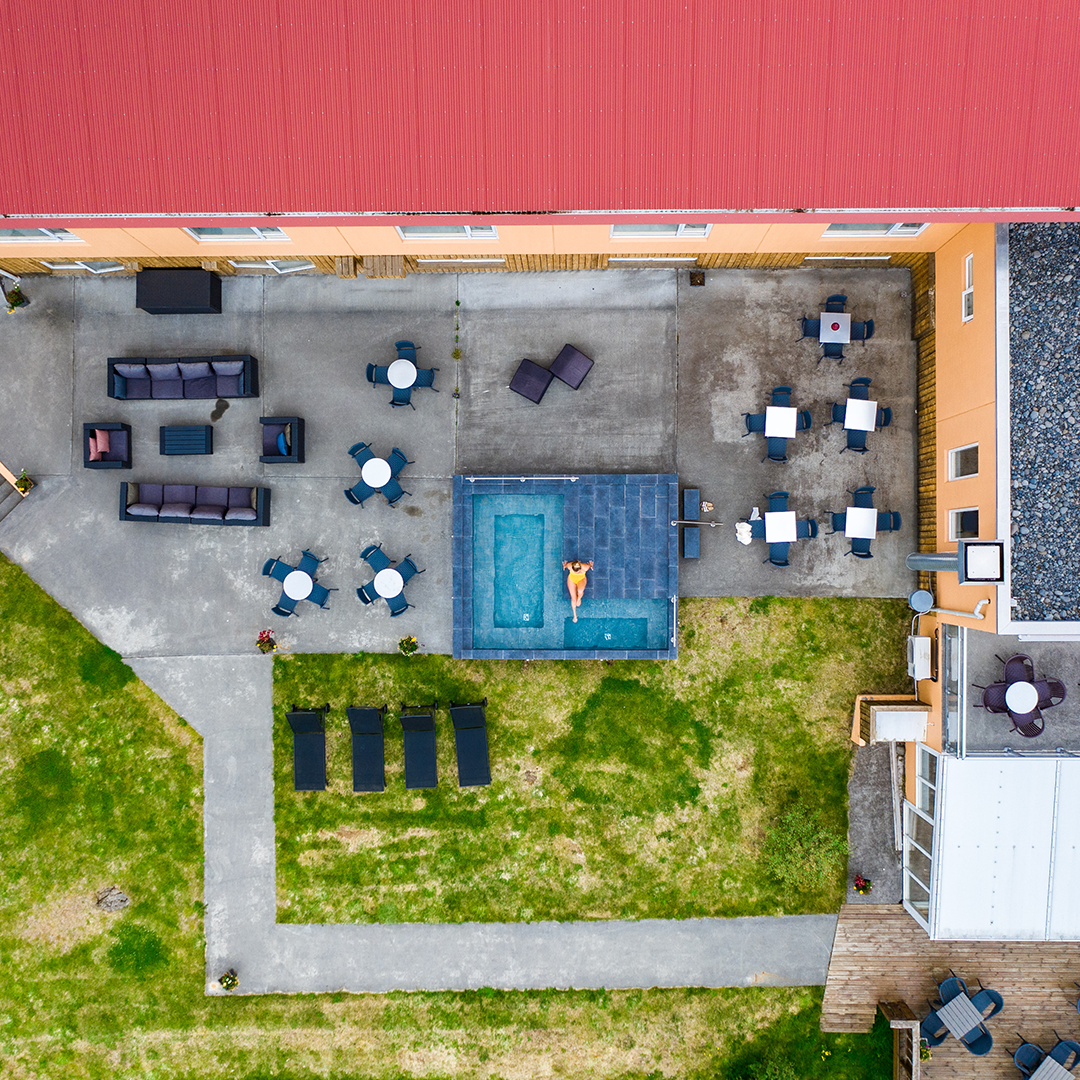 come and explore

east iceland
East Iceland is one of the most beautiful places on Earth.
If you like stunning nature, geothermal springs, Northen
Lights or reindeers then East Iceland is for you.